Starting a list. - Mango 1.6 Upgrade Difficulties - Call for comments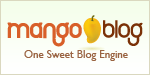 Upgrading from 1.5 to 1.6 through a few little curve balls. Most of them time I notice I am not able to deal with them immediately. So this is my public personal list of the quirks, unchecked.
When the day quiets down I will go around the web and contact plugin creators or write posts on the forums. Feel free to do the same here. 
Related Entries
On the edit screen for posts it only displays the list of categories, then it would not go further
Tried: Deactivate Plugin, Delete it. Install it again from this link Obtain clean Zip file, download, activate. 
Posted Issue on Github - Adam knows about it. If any of you are able to figure out why it's not working let us know.. 
Preview of posts gone
up until 1.5 you were able to preview unpublished posts. The link on the top of the edit window attached a "&preview=1" at the end for that. 
Functionality went away. 
File Manager Upload
The File Manager doesn't display the Upload File section. A work around is: FTP the file into the directory /assets/content and it will be displayed in the file manager so you can integrated it via the Admin/Edit area.
Plugin quirks
Check on plugin.xml
in the plugin.xml, use <listens>, listensAdmin has been deprecated.
Found: http://www.mangoblog.org/forums/messages.cfm?threadid=ACAFE486-F7D7-172B-7BE59629ED3EFC15
---
 I will update this list while I am testing. Feel free to add your observations in the comment sections... If you have found little fixes for the quirks let me know and I'll update the various posting around the web... 
Tweet
Favorite Links

Mango Blog